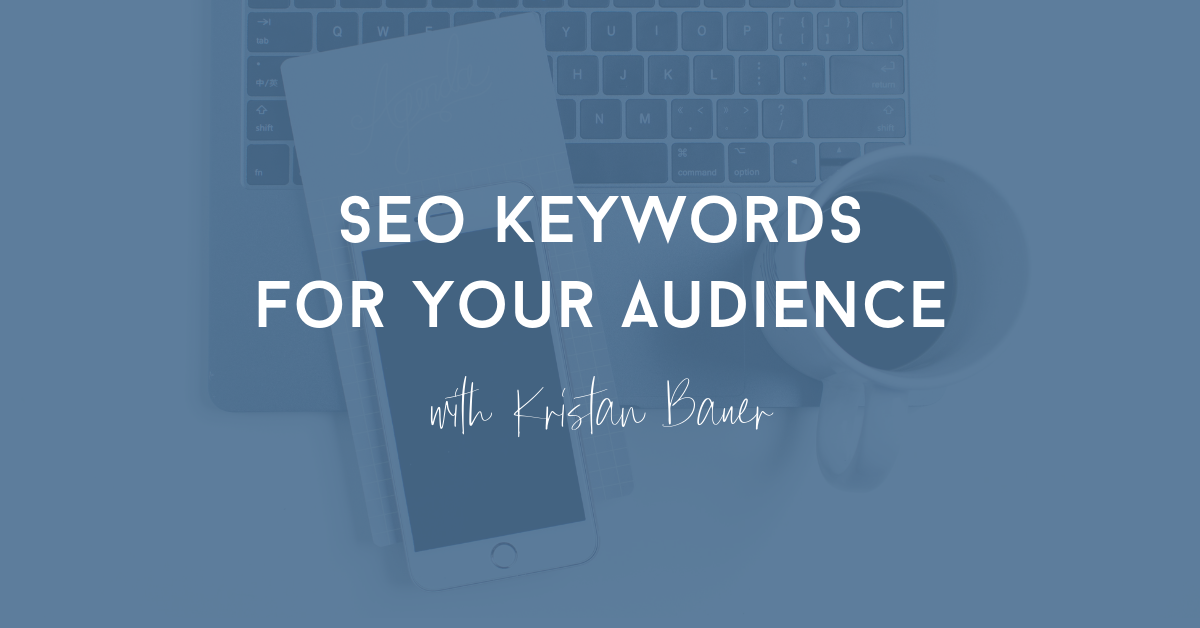 How to Identify What Keywords Are Important to Your Audience
If you manage or own a website or business, the big questions what keywords are important for your audience? Identifying what keywords are important to your ideal or target audience is a crucial component of any SEO strategy. Organic search is based off a users' query in search engines, so keywords are fundamental to SEO.
There are a few ways to research what keywords are important for your audience. Here are three of my favorite tips on how to do so and start integrating these into your SEO strategy.
1. Use keyword research tools
Keyword research is the backbone of any SEO strategy. It can also help you determine and define what keywords your audience is using.
Use third-party keyword research tools, such as SEMrush, Moz and Google AdWords.
I like to start with a brainstormed list of what I think someone might search to reach my content or website. From there, you can input these terms into tools to find search volume and related terms.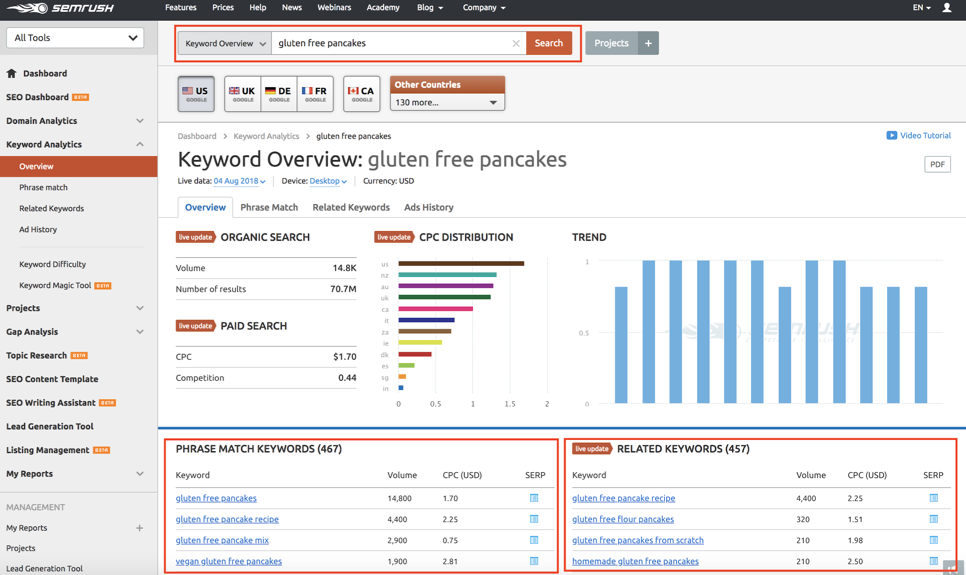 Source: SEMrush
Understanding search volume is important to make sure you're focusing on terms that people are actually searching for.
Related terms will also help you expand your current keyword list to other terms that may be more helpful.
2. Search Google for your topic
Just "Googling" your topic is a simple tactic but incredibly helpful to identify target terms and new content topics. There are a few ways you can use Google to better refine your target keyword lists, such as by:
Reviewing "people also ask" or "related searches"

Reviewing what terms top ranking content results are using

Reviewing what comes up in the search predictions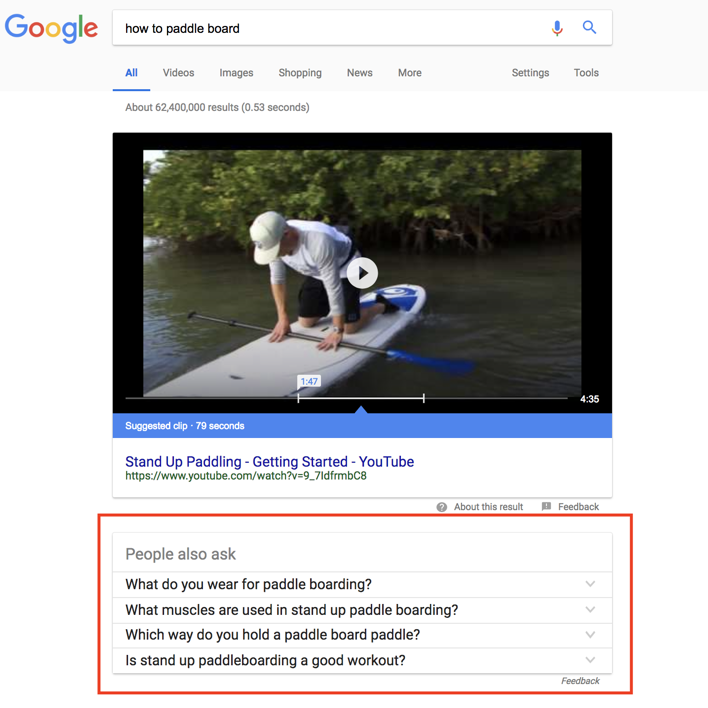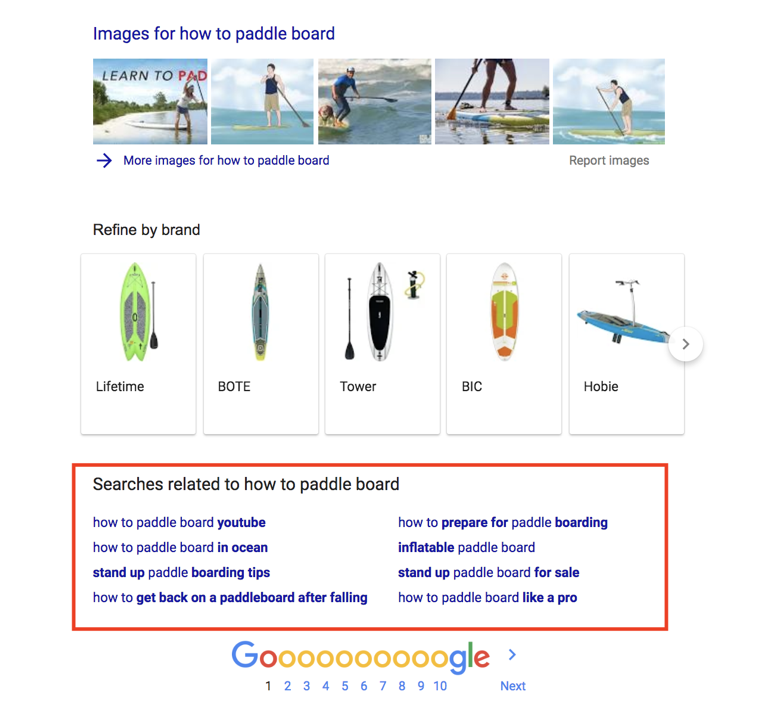 Source: Google
Obviously, you'll need to gather these terms and use third-party tools to get search volume information but searching Google is a great place to brainstorm new keywords.
3. Reviewing your competitors
Seeing what your competitors are up to when it comes to keyword targeting (and SEO in general) can be very insightful. If there's a competitor you know if capturing your ideal audience, then it's helpful to review their content and see what terms they are using.
You can also use SEO tools, such as the ones mentioned above, to see what top keywords competitors are ranking for and what's driving traffic, links or social shares.
Ahrefs is one of my favorite SEO tools to see what are the top pieces of content (the most shared or linked) by competitors.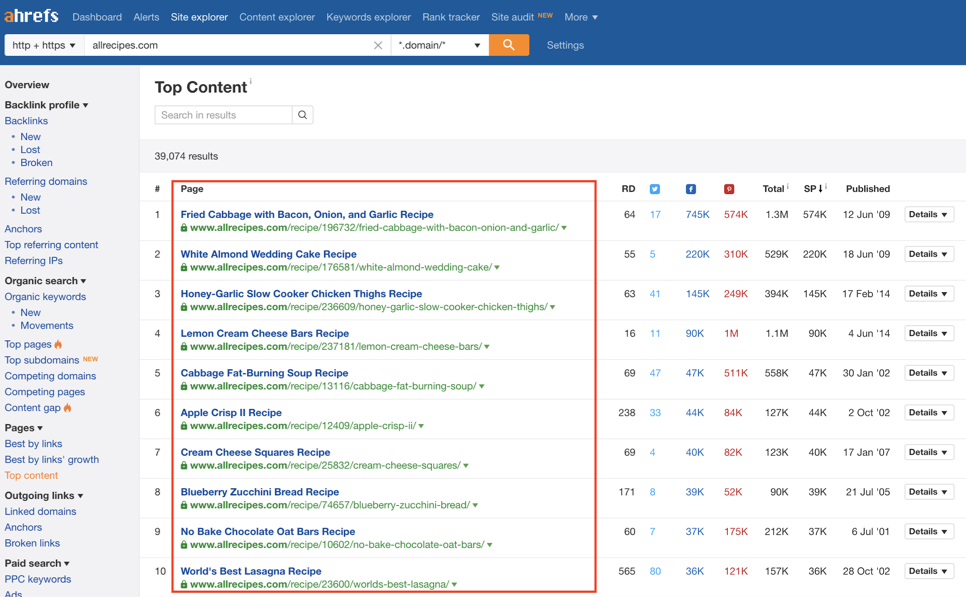 Source: Ahrefs.com
Using this competitive research can help fill gaps in keyword targeting and content positioning to reach your audience.
Conclusion
Understanding what keywords are important for your audience isn't complicated but incredibly important to any SEO strategy. By identifying important keywords for your ideal audience, it can help drive qualified traffic, leads, and conversions.
Use the simple tips of third-party keyword tools, searching Google and reviewing competitors to get a better understanding of what terms to use in your content.
Have you done your keyword research yet? Any questions, tips or tricks that you used to identify important keywords for your audience? Share in the comments below!