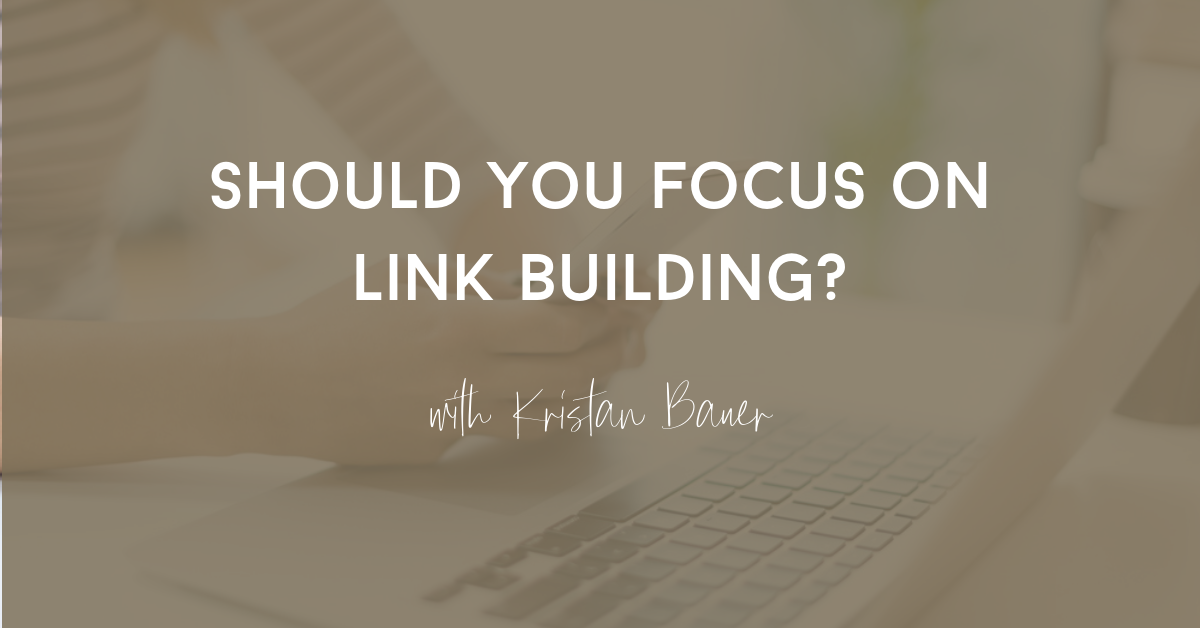 4 Situations When Websites Should Focus on Link Building
We all know that link building is important for SEO. Links and content are generally among Google's top organic search ranking factors. But is link building right for every website, brand or business? Understanding if you should prioritize and focus on link building is an important consideration for any website or business.
Understanding if you should focus on link building will help prioritize your SEO program and help improve key domain or page authority signals.
Here are four instances where your website or business should focus on link building.
1. You have a new website
If you have a new website or brand, then inherently your domain authority is going to be zero. Link building for new websites not only helps increase your domain authority and grow those valuable external link signals but it can help get the word out about your new site.
The type of external links you'll want to focus on initially will vary by website, market or industry. Some basic types of links that can be helpful for new websites include press releases, business directories and expert contributions (such as the HARO network).
2. You are in a competitive market
Even if you have an established brand or a website that's been around for a while, you still may need to focus on link building if you're in a competitive market.
For instance, one of my recent clients is a fantastic parenting and childcare resource website. They have an initial start with domain authority in the 30s but the competitors in that space include top sites like Yelp or Care.com, which have incredibly high domain authority.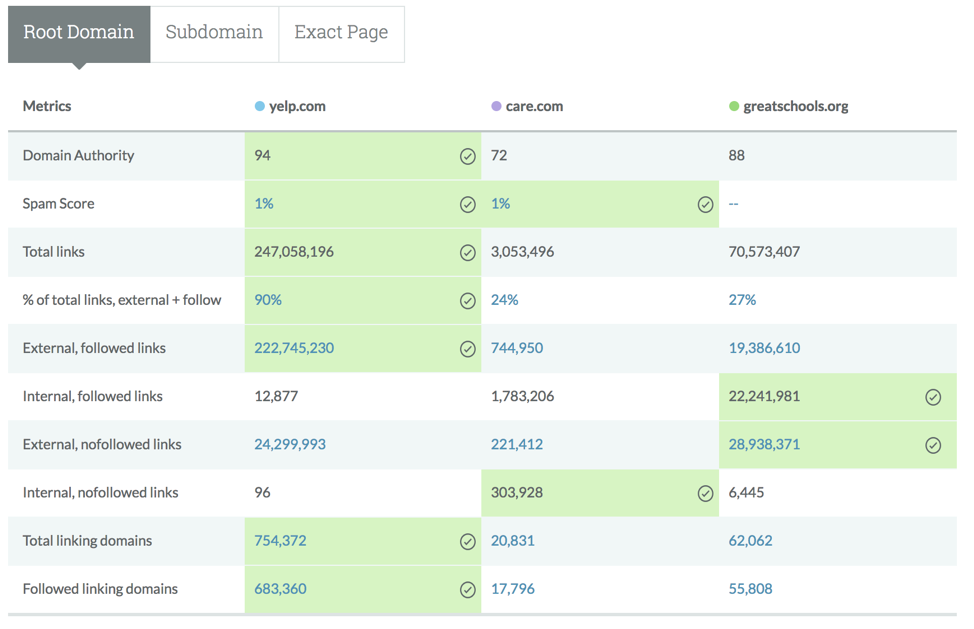 Source: Moz link explorer
In order to compete with these giants, my client will need to focus on link building to not only boost their entire domain authority but also on specific pages they want to rank better.
Note: domain authority is scored on a 0-100 level with Moz's link explorer metric, you can check out your domain authority as well as competitors here.
3. You are focusing on specific keywords or content
If you have a specific page, piece of content or keywords that you want to rank for, strategic link building can help.
Let's say you want to rank for a specific term and you have a target page in mind, getting backlinks directly into that page can really help. This can be an important differentiating factor when it comes to page authority and ranking in organic search.
For instance, I worked with an e-commerce retainer that was trying to own a specific term and we had a specific page in mind that was already ranking but at the bottom of page 1 in search results.
We reviewed where other top-ranking competitors were getting their backlinks and were able to acquire a few of them for our page. Just a few weeks later our site started climbing the rankings and now typically ranks in position #1 or #2 for this high-value term.
The key is identifying relevant and high-quality linking opportunities to a specific page and also pairing that with on-site SEO improvements.
4. You have a localized site (local or international)
If you have a localized site, then local link building can be incredibly important. This includes a local business or even an international website.
If you have a business with a physical location, then ensuring you have your business properly listed in important local directories is important. This includes getting your business information and website listed in Google My Business, Yelp and Facebook.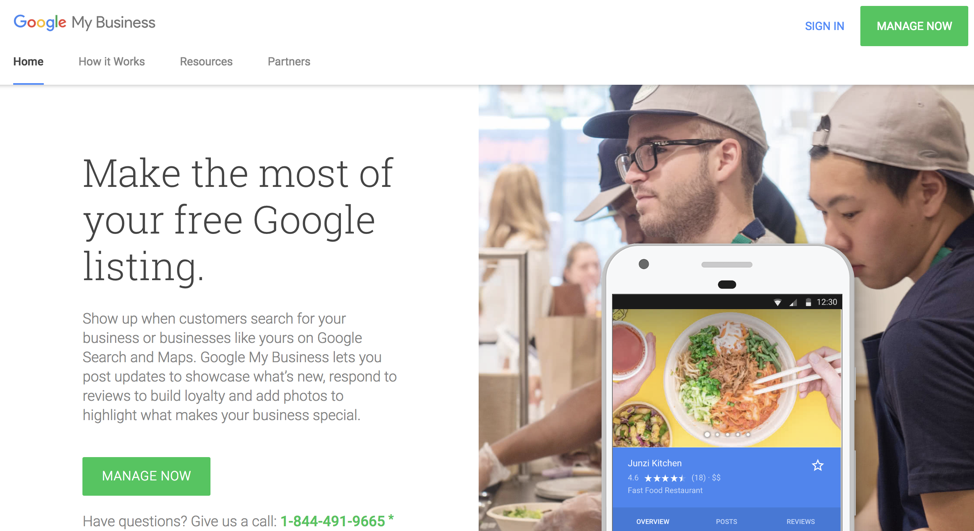 Source: Google My Business
Additionally, getting links from other businesses in your local community can help provide increased localization signals. This might include sponsoring local events or partnering with other local websites (such as bloggers or tourist sites).
If you have an international website, getting links from all your locations into those relevant locale pages can help increase localization signals from that region. Similarly, with brick-and-mortar businesses, this includes partnering with local organizations, websites or groups to get links directly from that community.
Conclusion
Knowing the importance of link building and whether or not your website (or business) needs it can help prioritize its place in your overall SEO strategy. Relevant and high-quality link building tactics can help most websites, particularly if you have a new website, are in a competitive market, trying to boost a specific page or have a local (or international) business.
Do any of these instances apply to your website or business? Have you found that specific link building tactics are helpful? If so, please leave a note in the comments below!