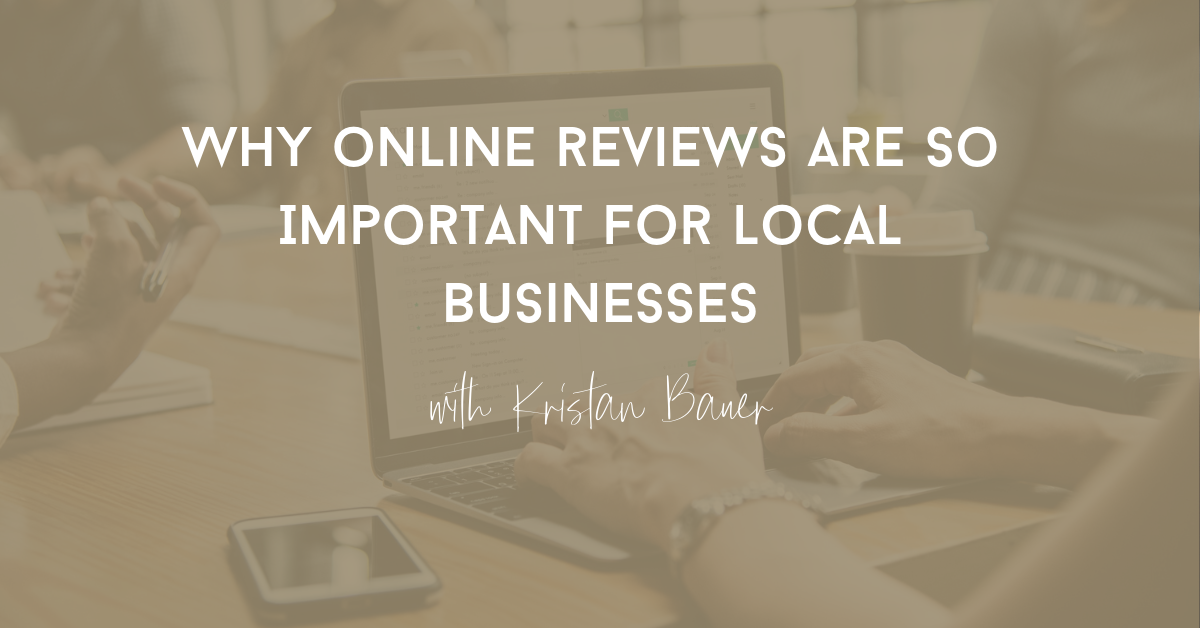 The quality and quantity of reviews can help your business rank better in local search results.
Positive reviews are good for business — but do you know how good? Industry studies show reviews impact the purchasing decisions of more than two-thirds of respondents and 84 percent of people trust online reviews as much as a personal recommendation.
If you own a local business, one of the most important things you can do to attract new customers is to encourage, manage and respond to customer reviews online.
Why Reviews Are Important
Having business reviews builds trust with customers even before they come into your store.
They serve as third-party proof that your business does what it says it does.
Just as online reviews build credibility among consumers, they can be strong signals to search engines that communicate trustworthiness and authority. Google, for instance, gathers review information from many sites when determining where a business will fall in search results, and reviews on Google prominently show in search results when someone searches your business.
Reviews also help you connect with your customers. Responding to positive reviews shows you're grateful for their support and might influence other customers to leave their own positive reviews. Responding to negative reviews illustrates that you value your customers and their feedback.
How to Get Online Reviews
To get local reviews, you have to be proactive. If you haven't already, set up your Google My Business account. The quality and quantity of reviews on Google can help your business rank better in local search results. But don't neglect other popular review sites, such as Yelp, Facebook, Foursquare, TripAdvisor, Glassdoor, Angie's List and BBB.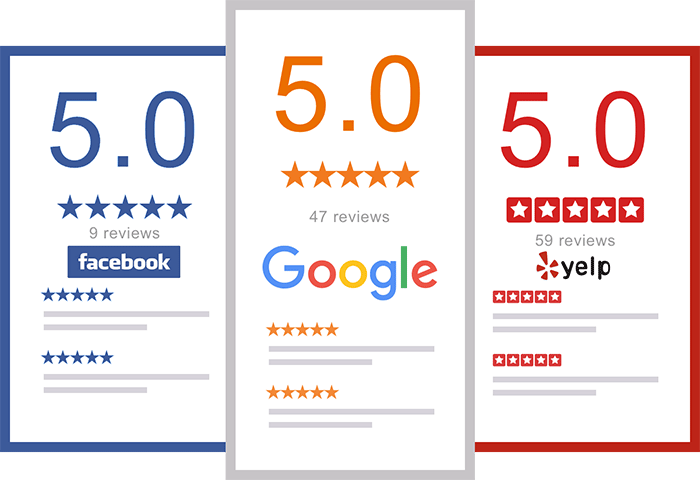 Once your business is listed in these local directories — with a consistent NAP, of course — start asking for reviews. A few strategies for requesting feedback from customers include:
Gather emails at the time of service or sale and follow up via email shortly after with a request for a review
Have a Review Us page on your website that features links to your Google My Business and Yelp profiles, or add links to your major review profiles somewhere on your website to make it easy for people to leave a review
Put a link leading to a review site in your email signature
Personally ask for a review at the end of a transaction
Create print materials that request a review
One strategy you should never use is faking reviews. It's a marathon, not a sprint, when it comes to online reviews. If you're proactive, you'll see a slow but steady stream of reviews that will help build that customer trust. 
When to Respond to Reviews
Once you set up a system for your local business to get reviews, it's imperative that you respond to them — every single one.
Positive reviews are simple: Thank them. Not only might it encourage them to leave additional reviews in the future, but it might also prompt other happy customers to share their own positive experiences.
Negative reviews aren't as much fun, but they are tools you can use. First, they show you and your team where your blind spots might be. Second, they give you a second chance. If your local business receives a negative review online, here are some tips for addressing the issue:
Show your appreciation and thank them for sharing their concern
If your company is indeed at fault, offer a sincere apology for their bad experience
Express your commitment to fixing any issues that have been raised
Explain what you will do to remedy the situation
Thank the customer for helping your company improve its customer experience
Take the rest of the conversation offline
There will always be customers with unrealistic expectations or unresolved personal problems, but a majority of your customers just want fair treatment. That's why it's critical to manage online reviews of your business. Try to see negative reviews as a positive way to build credibility and enhance your local reputation for excellent customer service.
Positive or negative — online reviews have an impact on the bottom line, so local businesses should make sure to check and respond to reviews regularly.
For more tips improving local search results for your local business, download my free 7-Step Local SEO Cheat Sheet to learn local SEO basics!