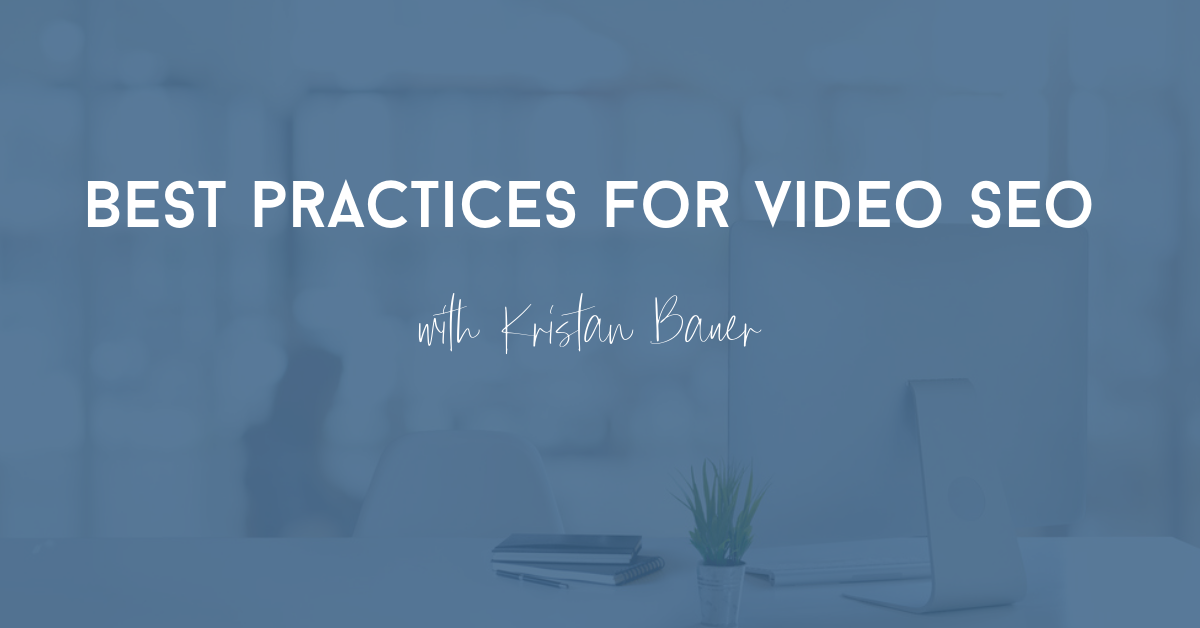 6 Tips to Optimize Your Videos for SEO
Video SEO can be a valuable resource if it is leveraged correctly. From effective titles to well-researched keywords, there are a variety of ways to make your video content stand out. In this short video, I review strategies to keep in mind when optimizing your videos for SEO.
If you'd prefer to read along instead, the full transcript is listed below. Enjoy!
Here's a summary of general on-site SEO best practices to follow for video content:
Ensure that each video has a unique HTML page (unique URL for each video) on your own website
Include the video transcript (if possible) or at least 1-2 paragraphs of unique content summarizing the video
Create a relevant and unique URL, title tag, meta description and h1 heading tag (use the term "video" clearly throughout these SEO elements, including your video thumbnail image)
Use video object Schema.org structured data markup (http://schema.org/VideoObject) if possible
Create a video XML Sitemap (specifically for video content) and submit to Webmaster Tools (both Google Search Console and Bing Webmaster Tools)
Make sure video content is discoverable through internal linking networks throughout your sites, such as landing pages and navigation if relevant
Other resources mentioned in the video:
Video structured data:
Video XML Sitemaps:
Google video best practices: